Windshield Scratch Repair
Get up to 5 Local Windshield Scratch Repair Quotes
Access exclusive discounts on windshield scratch repair only at Glass.net
Easy 30 second secure process
Compare up to 5 unbiased quotes from best-rated auto glass shops in your area
Choose the lowest estimate and best services that fit your needs - zero obligation!

Did a great job installing my windshield...and their price quote never changed.
How to Get Windshield Scratch Repair Quotes in Seconds
If you find yourself staring at an annoying windshield scratch in your line of vision while driving on the road, we understand why you are keen to get this auto glass damage repaired fast.
Whether you need windshield scratch repair on your front or back windshield (also referred to as your rear window), at Glass.net, we are here to help.
Here's how to get estimates for the cost of repairing a windshield scratch from qualified auto glass repair shops near you: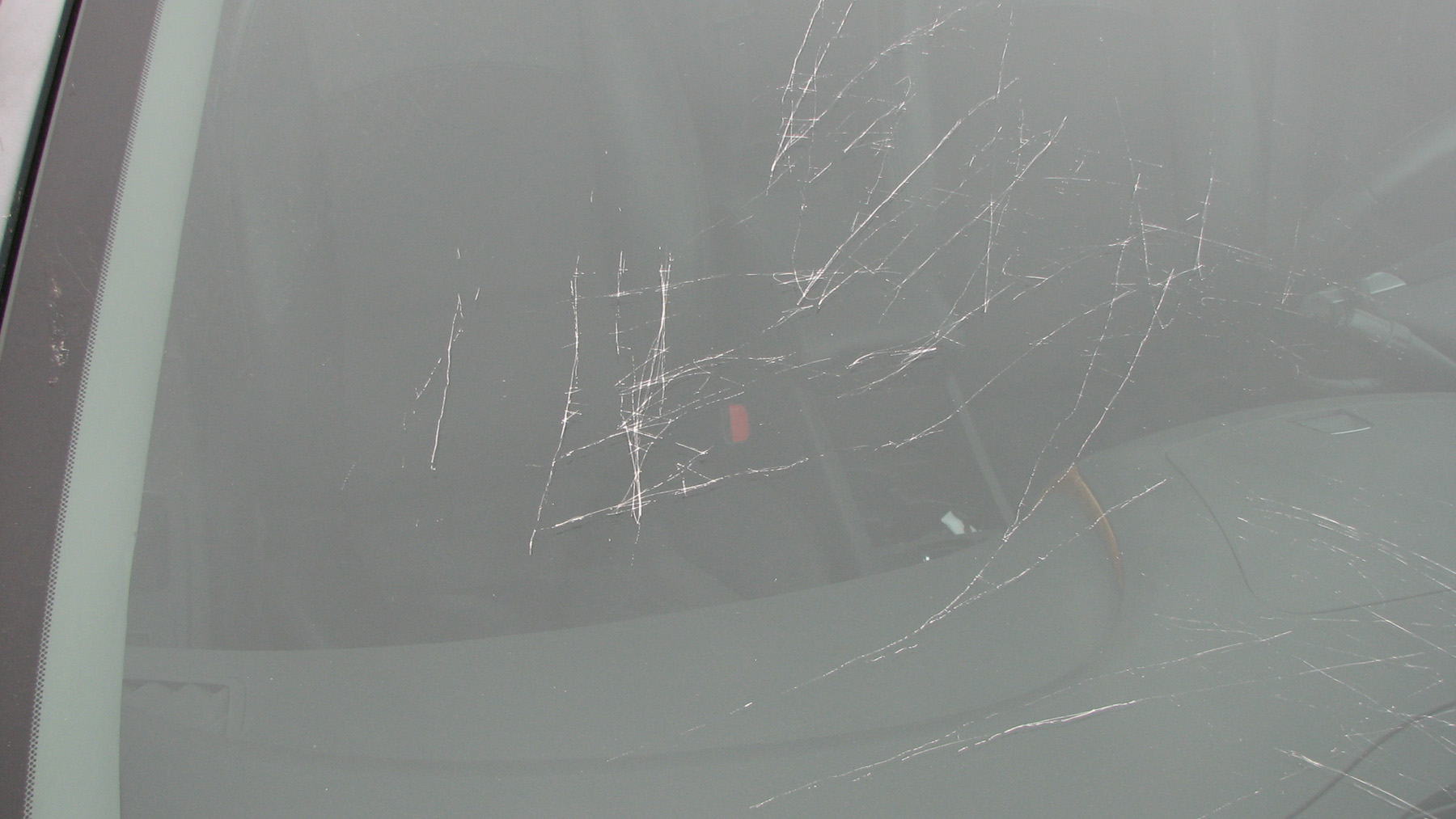 1. Visit Glass.Net's Quote Form
In order to get the best pricing on scratched windshield repair, you need to compare estimates from various automobile glass experts near you. In order to do this as quickly and easily as possible, you need to use an auto glass quote comparison tool such as ours at Glass.net (also provided above).
We will give you live, accurate pricing for repairing the scratches on your windshield. These estimated costs will come from multiple service shops in your locale that have consistently received positive ratings from actual customers they've served.
2. Enter Basic Details About Your Vehicle
The next step of finding windshield scratch repair quotes quickly is to choose your car, SUV or truck's make and year it was manufactured.
3. Choose Which Windshield Needs Scratch Repair
This step is fairly self-explanatory. Just choose the picture that shows the windshield you need repaired. There are two options - front and back.
4. Choose Your Vehicle Model
This step requires you to know what your vehicle's model is. You can find this out from your dealer, car owner's manual or possibly any paperwork you have kept on your vehicle from maintenance visits or financing.
5. Your Windshield Scratch Repair Quotes Are Ready
This is the part where you receive the estimates for windshield scratch repair on your vehicle. These estimates include details about the auto glass shops, what's included in the quote and what specific services they can provide you with.
Why Use Glass.Net to Find Windshield Scratch Repair Services
Here are just a few of the reasons why you should use Glass.net to get access to windshield scratch repair services in your town or nearby towns:
Fix Your Auto Glass within 24 Hours
With Glass.net, you can discover best windshield repair shops near me experts that are available to fix a scratched windshield within 24 hours. Not only do we help you find auto glass services that are speedy and efficient, we also streamline the search process.
Accurate Windshield Scratch Repair Cost Estimates
The prices we provide to you via Glass.net's cost comparison tool are in real-time. This means they're not quotes from years ago, they're actually highly relevant to today's prices. Not only do we give you accurate information by way of real data, we also are making this data hyper-relevant to your local area.
This is important because the cost of repairing a windshield scratch can vary depending on location and your vehicle type.
Quality & Professionalism
The garages that we partner with only use Original Equipment Manufacturer glass. This means that the class is highly compatible with your specific vehicle.
What are you waiting for? Get your free quotes within 30 seconds now to repair your windshield scratches in no time.
Customer Reviews of Glass.Net Windshield Repair Shops
Below you'll find the latest ratings and reviews of local automobile glass shops from real Glass.Net customers like you. Glass.Net partner shops consistently receive remarkable ratings for quality service, affordable pricing and fast repair speed.
4.61 | 279 Reviews
Select a row below to filter reviews.
Customer Reviews
(We reprint these reviews as we received them–typos, caps, and all.)
Independence, OH

2010 Honda Odyssey | Mini Van

Honda Odyssey Windshield Replacement

The service man came when he promised. He was working promptly after arriving> He explained the procedure, and warranties. Excellent service. Very personal.

Franklin, OH

2006 Saturn Relay | Mini Van

Saturn Relay Windshield Replacement

Lodi, OH

2005 Ford F Series F150 | 2 Door Super Cab

Ford F Series F150 Windshield Replacement

Bill, the technician from your company was great!! The communication was also very great, that's hard to find these days. Bill was very knowledgeable, I really enjoyed talking with bill,also informed me about the warranties with me. Product that I received was a perfect fit. If I know of anyone in need of Auto Glass repair I will certainly recommend your company. Please recognize Bill for doing a great job!! Sincerely ,Rick tackett

Cleveland, OH

2009 Cadillac CTS | 4 Door Sedan

Cadillac CTS Windshield Replacement

Columbus, OH

2014 Kia Sorento | 4 Door Utility

Kia Sorento Windshield Replacement

My installers were quick, professional and did a great job. Thank you!