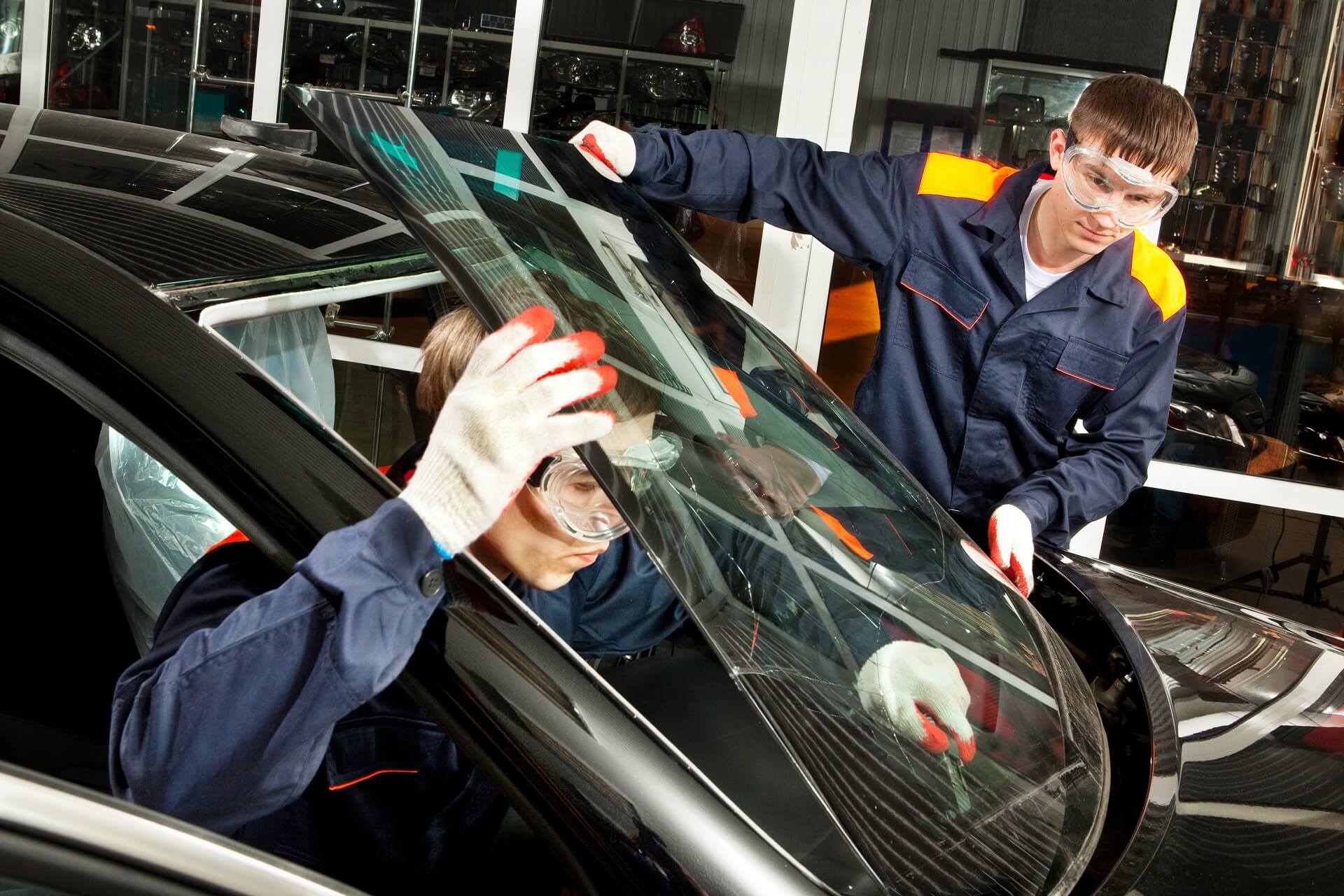 How would you like to prevent windshield damage from happening again?
We all get frustrated when a hailstorm damages our auto glass or a truck sends flying pebbles directly to our windshield and cracks it.
Did you know it is possible to prevent such damage from happening? Of course, you can't stop hailstorms or ban trucks from the highway, but you can take better care of your windshield.

Here are 3 ways you can prevent windshield damage from happening again.
3 Ways to Prevent Windshield Damage from Recurring
1. Prevent Windshield Damage by Being Slightly More Protective
The easiest way to prevent windshield damage caused by external factors is to be a little bit more protective of your car.
Sure, sometimes you're late to a meeting so you get behind the fastest vehicle on the highway, which might be a truck. Or you are heading out on vacation during thunderstorm season and forget to cover your car with a hail protector.
But when you consider the cost of windshield replacement and realize that these simple habits can prevent windshield damage from happening again, it's worth being slightly more protective.
2. Keep Your Windshield Clean with Ammonia-Free Products
Another simple thing you can do to prevent windshield damage is switching to ammonia-free cleaning products.
Actually, how often are you cleaning your windshield?
Dust and dirt can be harmful and end up destroying your windshield. Okay, that might be a bit of a stretch. However, dust and dirt can weaken your windshield enough so that a few flying pebbles crack it.
The problem is home cleaning products are just as harmful. If you want to prevent windshield damage from happening again, you can't just use a sponge and soap.
Instead, use a soft cloth and ammonia-free auto glass cleaner.
3. Get New Windshield Wipers
Speaking of weakening your windshield, when was the last time you changed your wipers?
If you notice your wipers aren't removing all the water or they are leaving patchy areas, it's time to get new ones. Old wipers can scratch your windshield and create microscopic cracks that are later aggravated by pebbles and hail.
Get your car some new wipers. Not only will you prevent windshield damage, you'll also stop getting those annoying patches when it's raining.
4. Take Care When Removing Ice & Snow
Another way to prevent windshield damage from happening again (in the winter) is to take care when removing ice and snow.
A common way people damage their windshield is by pouring hot water on their windshield or hacking away at it with an ice scraper. Hot water is known to cause cracks on frozen windshield glass.
Although no one wants to spend more time standing outside in the freezing cold, it's worth allowing 15-20 minutes extra time before heading out on the road in the winter. This way, it gives your car time to heat up, which can help loosen up the ice and snow before you remove it.
This way, you don't need to hack into the ice to get it off your car or desperately pour hot water in an effort to make it to work on time.
What if You Can't Prevent Windshield Damage?
Let's say you follow all our advice to prevent windshield damage, but your windshield still cracks. That's unfortunate, but it might happen.
How do you deal with a damaged windshield?
You'll need to find an auto glass shop for windshield repair or replacement. And the best way to do it is to visit Glass.Net. Just fill out the form with the following information:
Your zip code

The year, make and model of your vehicle

Select the window that is damaged
It will take you about 10 seconds, and we'll use that information to show you up to 5 quotes from local shops for free.
Then it's up to you to contact the technicians and discuss whether you want to your windshield repaired or replaced.
Couldn't prevent windshield damage? Glass.Net is here to help!