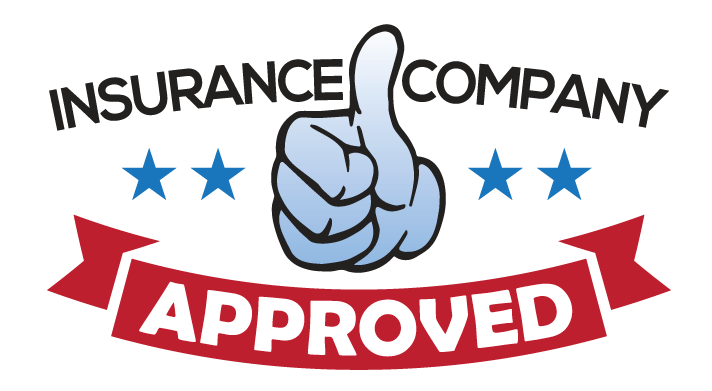 Before getting windshield replacement, make sure you contact your insurance and find out whether or not they will cover the expenses. If you were involved in a car accident or were the victim of flying pebbles from trucks, then you'll need to get a new windshield.
Will your insurance cover the cost of the windshield replacement? We'll help you find the answer.
Windshield Replacement: Does Your Car Insurance Cover It?
To find out whether or not your car insurance will cover the cost of a windshield replacement service, you'll need to find out what type of insurance policy you have.
Read your car insurance policy or ask your car insurance broker about it. In particular, you need to find out whether or not you have comprehensive insurance coverage.
When Windshield Replacement Is Covered
Almost every single car insurance — including yours — covers windshield replacement when the damage is caused by a collision caused by another driver.
In such cases, your windshield will not be the only part of your vehicle that will need to be replaced or repaired. The repair will be covered when you file a claim against the property damage from the other car owner's insurance.
But what happens when the cause of the damage to the windshield isn't the result of a collision with another car?
If you have comprehensive insurance, windshield replacement will most likely be covered.
For example, your comprehensive insurance will cover windshield damages due to pebbles, tree branches or vandalism.
Although some extreme situations aren't fully covered by comprehensive insurances, you should at least get some sort of compensation from your insurance provider.
But what happens if you don't have comprehensive insurance?
When Windshield Replacement Is Not Covered
If you do not have comprehensive insurance, you are out of luck: the windshield replacement will not be covered by your insurance.
What can you do? If the damaged area isn't too expansive, deep or in the driver's line of sight, windshield replacement isn't necessary. You can simply have the windshield repaired.
Your insurance won't cover the windshield repair, but at least it won't be as expensive as a windshield replacement. Visit Glass.Net right now to get up to 5 quotes for windshield repair from local shops for free.
File a Windshield Replacement Claim
Once you know your insurance covers windshield replacement costs, you can file a claim. Whether or not you should follow through with it depends on your insurance and, particularly, on the cost of the deductible.
Windshield Replacement Cost vs. Insurance Deductible
You need to make sure the cost of the windshield replacement is greater than the deductible.
Otherwise, if the deductible is greater than the cost of replacing the windshield, you won't get any money from your insurance.
The deductibles for comprehensive insurances vary from as low as $50 to as high as $2,000. Give your broker a call to find out the deductible for your car insurance.
How much is the cost of a windshield replacement?
To find out for free, visit Glass.Net right now. You can enter some basic information about your car and receive up to 5 free quotes for windshield replacement from local auto glass shops.
Compare the cost of the deductible with the cost of the windshield replacement before filing the insurance claim.
How to File a Windshield Replacement Claim
The process of filing a claim for windshield replacement isn't different from filing a claim for any other type of insurance.
You need to contact your car insurance provider, either by phone or online, and request help for filing a claim. Make sure to provide as many details as possible, as well as documentation of the damage and the police report, if you have one.
Most insurance providers require an inspection from their own technicians to assess the damage. Some will send their technicians to your home, while others will request you take your car to a local shop of their choice.
Make sure to ask as many questions as you need to know exactly what is going on. Be honest and specific about how your windshield got damaged.
Windshield Replacement from Insurance-Approved Glass Shops
After you have the insurance approval for the windshield replacement, you need to find a local shop to perform it.
Don't waste any time asking for referrals or whether or not a certain shop is approved by your insurance.
Instead, go to Glass.Net to receive up to 5 quotes from the best local shops approved by all major insurances. Plus, it's free!