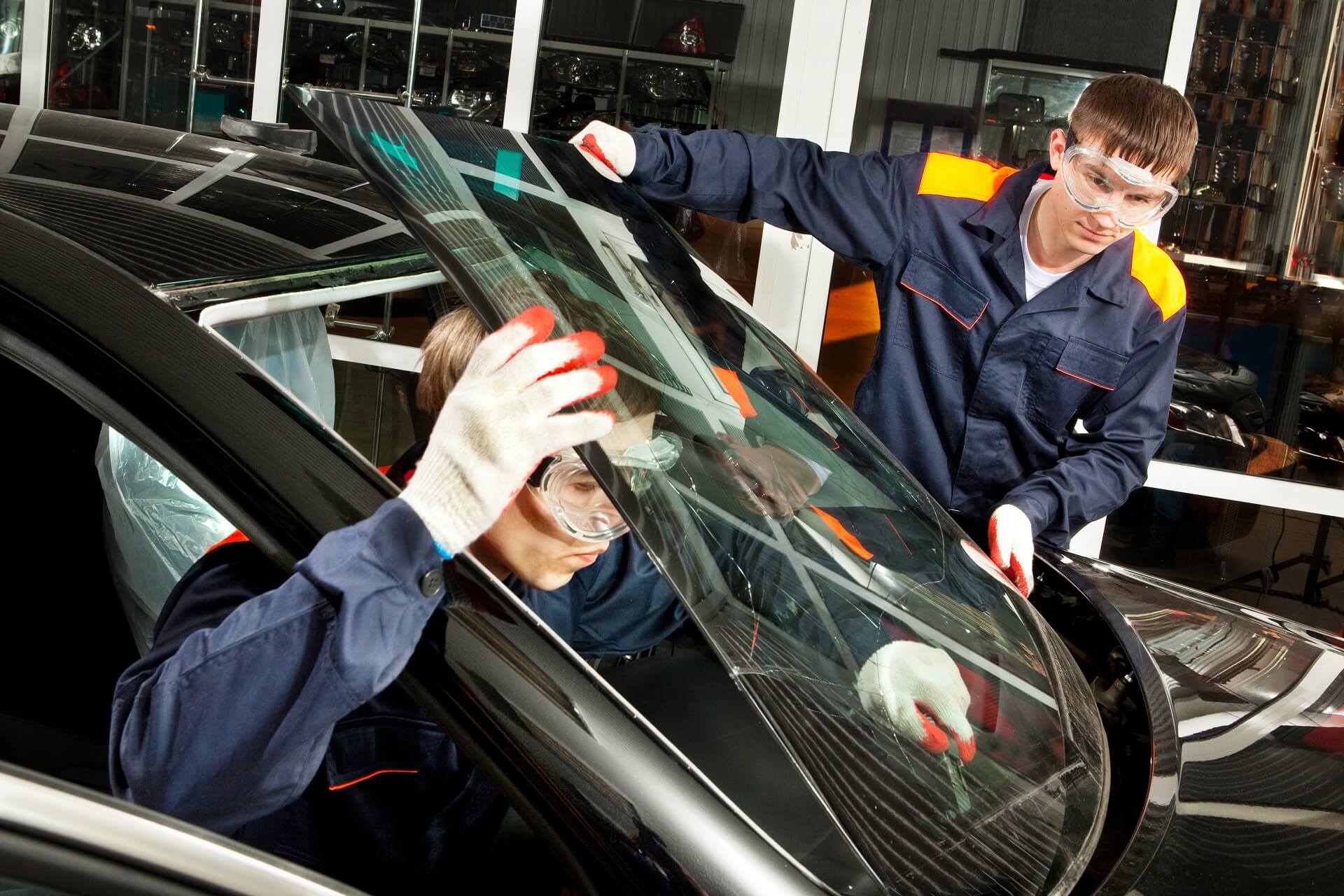 Is 24 hour auto glass replacement available near you? We'll help you find out where to get it nearby at the best price.
In this article, we'll also discuss the following topics:
The difference between auto glass replacement and repair

Why you should choose a quality service that can fix your car glass within 24 hours

How to pinpoint a reliable local technician
Continue reading to save yourself a massive amount of time and energy when it comes to replacing your windshield within one day.
Should I Choose 24 Hour Auto Glass Replacement or Repair?
It's tempting to find 24 hour auto glass replacement instead of waiting days to drive in what used to be a flawless vehicle. We get it. And that's your best choice, considering broken vehicle glass can put you and your passengers' safety at risk.
However, we want to let you know about all the options available to you before you make a decision. After all, auto glass replacement is a considerable investment. And we are talking about the decision between 24-hour auto glass replacement and repair.
Your windshield or one of your car windows is broken, and you want that damaged fixed. Should you have the glass repaired or replaced?
What to Know about 24 Hour Auto Glass Replacement
When hiring a 24 hour auto glass replacement service, a technician will remove the damaged glass and replace it with brand new glass.
To do so, they will apply urethane to seal the new glass to the car. The urethane takes some time to solidify, so you usually won't be able to drive your car for about an hour after the replacement is done.
24-hour auto glass replacement is the easiest solution, but it is also more expensive. However, sometimes it is the only solution.
If the damage is on one of the car side windows, then the glass needs to be replaced. There's no alternative there, so you won't have to make any choices.
A windshield can be repaired, unless the damaged area is too large, deep or in specific locations (driver's line of sight and outer edges). In such situations there is, once again, no choice: the windshield must be replaced.
What to Consider Regarding 24 Hour Auto Glass Repair
As we mentioned, there are a few cases in which it is possible to repair a windshield.
But is it the right decision? Well, the decision is more so in the hands of the provider you bring your car to. This is because sometimes windshield glass is beyond repair, and they'll determine whether it is or not. For example, there's no such thing as "repairing" a deep crack that spans your entire windshield. It needs replacement, without a question.
Auto glass repair consists of filling the damaged area of the glass with resin. Although the crack or chip is fixed and the windshield is no longer damaged after a repair service, it is not the same as brand new glass.
A windshield repair service is a viable solution to prevent a crack from growing. But windshield replacement is always the best choice, as you can imagine.
Why 24-Hour Auto Glass Replacement Is a Smart Choice
Clearly, auto glass replacement is better than auto glass repair. But why is it beneficial to hire a 24 hour auto glass replacement service?
If the damage to your windows is severe — if one of your windows was broken by a car thief, for example — then you'll want to have the window replaced as soon as possible.
If you're planning on going on a road trip, then you shouldn't take a risk with a damaged windshield or window. Driving 55+ miles per hour on the highway with compromised auto glass could get you into trouble— or straight up annoy you.
In general, you shouldn't leave damaged auto glass for too long. Cracks can grow and extend quickly. And then you're shelling out more money than you would have if you just had it replaced closer to the the time of the incident that caused it to break.
Replacing your car glass fast is a smart choice overall.
Luckily, several shops offer 24 hour auto glass replacement for those who are eager to get their vehicle back to normal. You can rest assured that within a day, the unsightly windshield or window you once had will be transformed into what looks like brand new glass.
Where to Get 24 Hour Auto Glass Replacement
Okay, so you know that 24 hour auto glass replacement exists, is often crucial and is the intelligent choice to make. But we're sure you're ready to find out where exactly to get it.
Should you call every single auto glass shop in your neighborhood until you find someone who offers 24-hour auto glass replacement? No, that would be extremely laborious.
Save yourself the time and headache–use Glass.Net!
At Glass.Net, we work with the largest network of independent, insurance-approved and certified technicians. We know the services that only the best shops offer in your city and state, including 24-hour auto glass replacement. And we only work with highly reputable providers.
So, how does it work? You just enter your zip code and a few details about your car — the make, model and year, and the window you want to have fixed.
We will then provide up to 5 free quotes for 24 hour auto glass replacement. You then choose the one you like the most, contact them and within a day your car glass can be replaced.
Looking for even quicker service? Learn how to find same day auto glass repair.