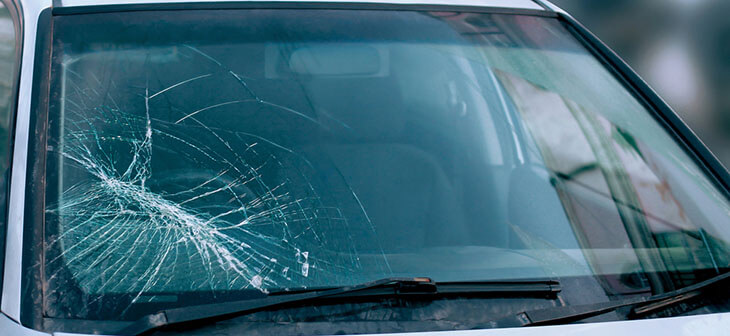 Does certified windshield replacement really make a difference? Can't anyone replace a windshield?
At Glass.Net, we partner exclusively with certified technicians who work with the best materials on the market. This is not an arbitrary decision.
In this article, we will explain why certified windshield replacement makes a difference and how you can find and contact qualified technicians to replace your windshield.
What Certified Windshield Replacement Means
When it comes to replacing a damaged car window, you should always look for certified windshield replacement. Why?
Certified windshield replacement technicians are not only better qualified, they also have more advanced knowledge of the materials they are working with and the risks involved in an auto glass replacement.
You wouldn't want an uncertified mechanic to fix your car's engine, would you? You should apply the same rule for auto glass replacement providers.
All the technicians we recommend at Glass.Net are certified windshield replacement experts working for insurance-approved, highly reputable shops.
Even though there are several auto glass certifications out there, our recommendation is to always look for NGA (National Glass Association) certifications.
In fact, we require that all the technicians we partner with have the NGA certification to ensure the best quality and results.
How Certified Windshield Replacement Technicians Work
So what does a certified windshield replacement look like?
There are some key differences that make certified windshield replacement the best option for your car. First of all, the technicians will remove the broken windshield with special care in order to prevent any damage to your car.
They will then prepare everything for the new windshield. This includes removing the remainings of the old adhesive and possible broken glass inside the car.
The certified windshield replacement technicians will use OEM (Original Equipment Manufacturer) glass. In order to fix it to the car, they will use top of the line adhesives and primers.
Finally, the technicians will clean the windshield so that it looks just like when the moment when you bought the car.
If they left any dirt inside your car during the replacement of the windshield, they will clean it up so you don't even notice they were there.
Certified Windshield Replacement in Your Area
If you're looking for certified windshield replacement, Glass.Net is the best solution for you. There's no need to ask around for referrals and proof of certification. All the providers we partner with have the best certifications in the country.
Certified Windshield Replacement Near You
Looking for certified windshield replacement near you? Visit Glass.Net and use your zip code to get 3 quotes from local shops for free!
We will also give you extra information about each shop, including their certifications, warranties and special services.
If you want a certified windshield replacement as soon as possible, go to Glass.Net to find the best shops in your neighborhood.
Mobile Certified Windshield Replacement that Comes to You
Are you short on time and unable to take your car to a certified windshield replacement shop? No problem! Just contact a mobile auto glass service!
Some certified windshield replacement shops include a mobile service that comes to you. When you receive the 3 free quotes from Glass.Net, look for the "Free Mobile Service" icon.
Do you leave your car parked at home or at work for several hours? Mobile auto glass services can replace your windshield in about an hour, so you don't need to worry about leaving your car at the shop at all. And you don't even have to be present while they do it!
Find Certified Windshield Replacement Using Glass.Net
Visit Glass.Net right now to get 3 quotes for certified windshield replacement. What do we ask of you?
Enter your zip code

Identify the year, make and model of your vehicle

Select the window that is damaged
You can fill the form in less than 30 seconds and get detailed information about the best shops in your area.
Did we mention it's free? That's right! You'll get the 3 best quotes from local shops, their contact information, and details about their services and features for free.
Click here to find certified windshield replacement technicians near you.